Sponsor/Exhibitor
Mercodia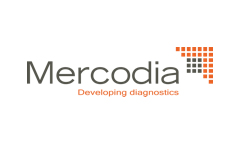 Mercodia is a Swedish biotech company focused on the development of ELISA technology within the field of diabetes. Our vision is to improve human health through the use of our products and services by scientists worldwide.
Mercodia immunoassays offer a seamless path from preclinical to clinical research. Many of our immunoassays are optimized for multiple species, and have undergone bioanalytical validation to satisfy the FDA/EMA guidelines for clinical trials. In addition to islet hormones such as insulin and glucagon, we also have biomarkers for gut peptides such as GLP-1, oxyntomodulin and glicentin.
Mercodia also offers outsourcing services for small, preclinical studies to larger PI-PII clinical studies. Our bioanalytical, development, and production services are guided by FDA/EMA and CLSI guidelines. We specialize in large molecule ligand-binding assays, PK/PD/TK analysis, and offer a unique expertise in life cycle management.
« Go Back